Top 50 New Jack Swing Remixes: YouTube Playlist
Listen to the Top 50 New Jack Swing Remixes on YouTube in high quality.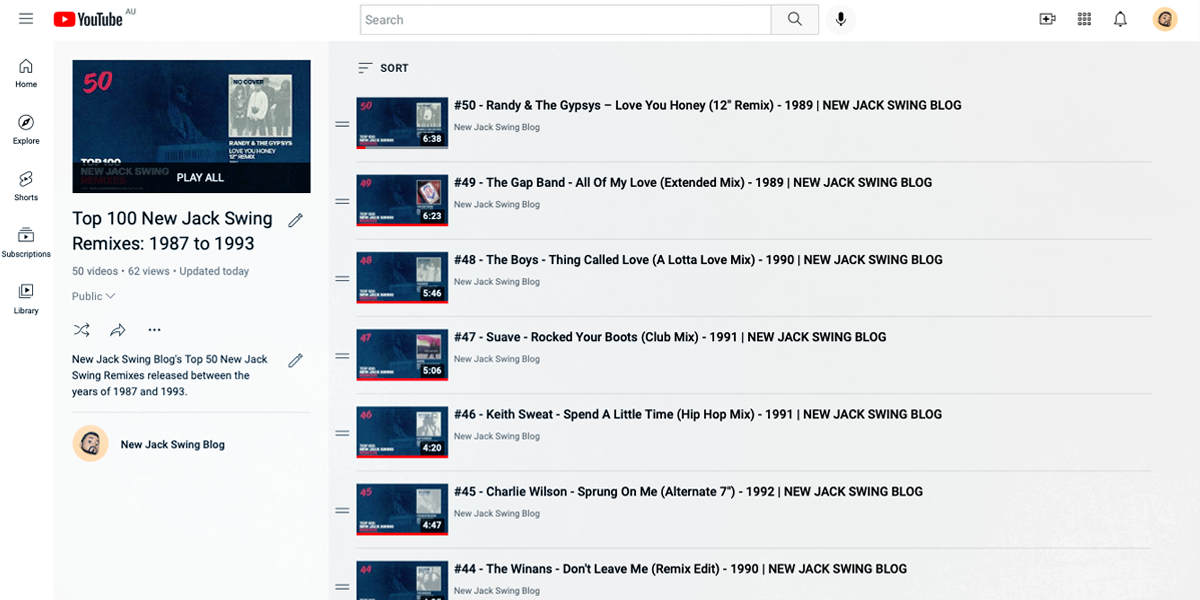 The party's not over!
As a companion to the Top 100 New Jack Swing Remixes chart there is now a playlist of the Top 50 New Jack Swing Remixes on the NJS Blog YouTube channel. Each song has been uploaded in its entirety, in high quality, with special attention given to providing the cleanest vinyl rips of releases not released on CD or digital. Now click play on the video below, kick back and listen. If you like it make sure to share with your New Jack loving friends!
Enjoy content like this?
If you enjoy this kind of content and would like to support the creation of more like it why not shout me a coffee? Hit the 'Buy me a coffee' button below to help keep me caffeinated.
Updates and exclusive content
Subscribe for Free below (see footer) to receive updates via email and access to exclusive member-only content.